I won't pretend that my choir has the perfect sound, perfect
attendance, perfectly behaved students, or perfect concerts, but I have a good
choir culture, kids who love choir, and parents and teachers who are very happy
with our choir.
I have found that if my students were perfectly behaved, listened at all times, and did everything we asked, that teaching would be so easy. But of course, they are students and are learning, so we have to do lots of things to set up an environment for learning.
Over the years I have started traditions that have helped us to
have a positive choir culture at my school. We had 70 kids last year and we
sang one song at the patriotic assembly on Veteran's day, a Christmas concert
at the beginning of December, a district choir concert where we sing our own
solo song and 2 very big group songs, and the final concert of the year at the
beginning of May. This post is not about the musical teaching but is about procedures and policies that have worked for me to help make my choir successful and I hope this will give you some ideas!
1.
Build
a positive choir culture so that students feel that they belong to a unique
and wonderful school group. Some
things that have helped us build a positive choir culture are to:
Choose a choir song that you can make your own.
Choose good music.
Get the best accompanist you can find.
Have high expectations for your choir in every way.
Expect good behavior.
Expect good attendance.
Give occasional treats.
Have an end of year party that is fun and easy.
Reward your oldest students with privileges and acknowledgment for their years.
Communicate often with parents and students.
Be careful about what age you have in choir.
2. Choose a choir song that you can own-
We have learned and regularly sing the song "Harmonia Mundi". It is a beautiful song and has a beautiful message about music. We have sung it the past couple of years for our graduating 6th graders at our end of the year concert. It is part of what makes kids feel a part of our choir. Get the music
here.

3. Choose
good music. I spend a lot of time choosing my music every semester and
constantly hear that I am really good at choosing programs. I feel that it
makes all the difference in the world. I explore music on the JWPepper site. They have recordings of many of the songs.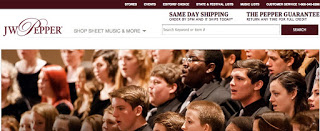 Music/choir programs need to:
Be challenging for my choir, but not so hard
that we can't master it. If you choir can handle it, choose songs in parts and
some in unison. We have done at least one 3 part song in the past year, but be
sure you can handle the music you choose. It is better to do simple things
well.
Be interesting but I don't want to choose what I
call sugar—satisfying for a short time but not long term. Being a Kodaly
teaching district, we lean toward folk songs, but there are also many well
written songs.
Have varied tempo and instruments—some fast
music, some slow music, some songs with rhythm instruments or accompaniment in
addition to piano
Be a program that my audience will love. It takes some careful thought so that the
audience will stay interested. You need to have a strong opening piece to grab
their attention and a strong and well done closing piece.
Be themed or at least cohesive. You could do many themes, such as Around the world. I don't always do a theme, but it is nice if you can.
Have a really interesting beginning and end of the program. I often bring the
choir in singing a round or in a processional that the student sing strongly
while walking in order to their spots.
Contain at least one song from another culture.
I am in a school with a lot of Hispanic students, so I try to find at least one
song in Spanish and at least one song from another country so my students are
exposed to a variety of music and cultures.
Have interesting piano and/or instrumental
accompaniment. If your choir is inexperienced and needs to sing more simple
songs, a nice accompaniment will make it sound great. It needs to be playable
for my accompanist, although my husband has been my accompanist for the past
few years and he can play anything.
Make a program to hand out to parents the night of your concert. Once you have a template of it, it takes only a short amount of time to fill it in, print and fold. I get students (usually my older ones to help).
4.
Get the best accompanist you can find. I feel strongly that an accompanist can make or break a choir. A good one makes you look and sound good. A bad one can ruin your concert. I have been very fortunate to have
good accompanists every year, but the past 3 years, my husband has been accompanying me. He told me to say that you should marry your accompanist and
it will save you time and money. Haha.
5.
Have
high expectations for your choir in every way. I was recently accused by a
parent whose child chose a first baseball practice over our end of the year
concert of being too serious, but I take my choir seriously and want it to be a quality experience for every student. I live by the words of Zoltan Kodaly,
"Only the Best is Good Enough for Children".
6.
Expect
good behavior. My choir is at 7:30 am on Tuesday and Thursday morning. I actually let kids sit where they want within
the alto or soprano section (each row is a different grade unless a student is
really tall and then I move them up). I tell them what I expect and that if
they talk, they will be moved.
I
am not a nazi about talking because I feel it should be a little bit of a
relaxed atmosphere so kids feel like they want to come back week after week in
the early morning, but I do work hard to keep order.
Occasionally,
I give the students "talk time". I tell them that if they work hard for a
certain period of time, I will give them a few minutes to talk or go to the
bathroom. They will focus better.
7.
Expect
good attendance.
Talk to
students and parents about attendance expectations. It is a pet peeve of
mine when people are missing or late. We are a team and when kids are missing
from rehearsal, they really are missing important learning. I talk to the
students about us being a team and how important it is to be there.
Keep
attendance records. I have tried several things in the past few years and
have finally come up with something that works well for me. I use my IPAD
(personal) to keep attendance with an app called Attendance
2. It actually has QR codes you
print and the kids can sign in that way, but I found it to take too long so I
abandoned the QR codes last year. I have a student (6th grader) take attendance until 7:30 and
then I take back the IPAD and will quickly take further attendance during a
transition or break. After choir, I write down the names of the students who
weren't there and can quickly figure out the ones that are sick. When I see the
others in the hall or coming into class, I will tell them I missed them and
that they really need to be in class. On a few occasions when a student misses
often, I talk to them and most of the time, they agree that maybe getting up
early isn't their thing and that they are welcome to come back in future years
when they are ready to get up early. In a rare occasion, I have had to talk to
a parent.
On Time
Tickets. I buy a big roll of carnival tickets from Oriental trading company
and have a student pass them out as everyone comes in the door. The students write their names on the ticket and put it into the bucket. At 7:30 when it
is time to start, we stop handing out tickets (sometimes, it is a minute
late). Part way through the rehearsal,
we do jokes. (see the next item)
Joke time-
It is good to give the students a break once in a while. It has become part of
our choir culture to have Laffy Taffy jokes during our breaks. I pull 6 tickets
out of our on-time ticket bucket and the students line up and tell their jokes.
I have a microphone so the students can
hear. They get a little noisy during this break time, so I have to remind them
to be a good audience sometimes. I get a big bucket of Laffy Taffy at Sam's Club.
End of
year rewards for being on time- For the first time this year, I kept all of
the on-time tickets all year. Near the end of the year, I had some choir
students stay after school to sort out and count the tickets. I bought some
small prizes from Oriental trading company out of my choir budget and at the
end of year party, students got a paper with their number of on time tickets
and got to choose prizes. Each point was worth about .5 and I priced the prizes accordingly with labels on each as to how much it was worth. I can tell that it was a huge hit and will further
encourage on-time behavior.
8.
Give occasional treats-
Occasional
treat for their hard work-It is hard to come week after week at 7:30 am, no
matter what you do. Occasionally, I bring in a special treat for after choir.
It is never anything big–a couple of donut holes or very small donuts that I
get at Sam's club in a big pack.
At our
Christmas concert, I give a treat of some sort with a note thanking them
for all of their hard work and reminding them when choir starts again.
Field trip
for our district concert-We have an all district concert in March and we go
on a field trip to a local high school to rehearse. On the way home, I give
them a fruit snack. I am sure to talk to the driver about it and make sure the
kids pick up their trash at the end.
End of the
year party– We have a special party at the end of the year. (see the next
section)
9.
Have
an end of year party that is fun and easy.
On the Friday after our last concert, we do a
birthday/pizza party. I get a quarter sheet birthday cake, plus pizza (2 pieces
per student) and pop. We end school at
1:30 on Fridays. The party is only from 1:30 to 2:00. We sing happy birthday and
the 6th graders get to go first (one of their privileges). This
year, I had parents help with handing out pizza and pop. I also had a parent
help with giving out prizes for on-time attendance. I think it would be best to have 2-3 to help with that. I have about 70 students and it was a little crazy but so very fun!
10.
Reward
your oldest students with privileges and acknowledgment for their years. It
can be hard to keep your oldest students year after year. I do several things
that keep my oldest students and get new ones to join in 6th grade every year.

1. Give
special privileges to your oldest students
i. They
get to sit in chairs on the top row
ii. They
get to play the rhythm instruments, play special accompaniments on piano or
rhythm instruments
iii. They
get to do narration
iv. Only
my 6th graders get to have choir positions
Choir president and Vice president- they get to
announce things and to choose the Laffy taffy joke people out of the container
Choir librarians- help clean up music and take
it back to my room
Attendance- they take attendance with my IPAD
First to get food at the end of the year party

2. Acknowledge
their years of service. My first year of choir, I was thinking of giving
out choir pins to my 6th graders for each year. I sent in an order
to a company and they never sent the pins. Not sure what was going on. I
decided to give out Hershey bars for each year of attendance. It is funny how
excited the
kids get over getting a Hershey bar for even one year of experience. I start with the kids who have been in only 1 year and end with the
ones who have been in the longest. They enjoy being acknowledged for their
years of service.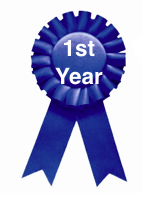 11.
Communicate
often with parents and students
This one can be hard but it is important. At the
beginning of the year, I have parents sign a paper with name, phone number,
e-mail and sign a line that says they will do their best to get their student
to choir every time and on time. I compile a list of e-mail addresses and send
home frequent e-mails about what is going on. I always put the most important info into the subject of the e-mail since some people aren't good at reading their e-mails.
Send home occasional hard copies for events that
are near
Send home the whole schedule at the beginning of
the year at the back to school night.
12.

Be careful about what age you have in choir-

The person before me used to let kids be in choir from the time they were in Kindergarten. It is difficult to have students that young in choir because of attention span and to work toward a high quality performance or to keep them coming for years. Over the years, I have grandfathered them in until I only have 4th-6th grade with some very good 3rd graders who have
auditioned to get in. There are
occasional fabulous 2nd graders who get left out, but overall it is
a good policy. Some people choose to have younger choirs, which is fine, but
you must keep the music more simple and have shorter rehearsals to have success.
One more note about budget. I do not get money from the principal for our choir but ask for a $20 donation that is not required. I get the donation from many students, such that I can buy the materials I need from that budget, including a t-shirt for each student that is their uniform for the year, (they also wear dark or black pants or a skirt for concerts. That money also allows me to buy the treats, Laffy Taffys for jokes, end of the year things for the party, plus the instruments we need to buy that will be used in both the choir and music classroom. We can also buy some music, although I have to teach much of it by rote because music is very expensive.
Please let me know in the comments about things you do to help make your choir successful.